The Dahmer Family
By all accounts, it seems like Jeffrey Dahmer was born on May 21st, 1960, to a perfectly normal family. His mother, Joyce Annette, was a teletype machine instructor — while his father, Lionel Dahmer, was first a chemistry student and then a research chemist.
Soon, however, cracks began to form between the two parents. Due to his mother's bouts of depression and overall difficult mental state, she wasn't always able to give her son her full attention. With Lionel now working full-time, young Dahmer was left with no doting parent.
Early Childhood
At about the age of four, Dahmer underwent double hernia surgery, which reportedly turned him from an "energetic and happy child" into a quiet and timid kid. Despite this, his elementary school teachers later said that he did have a few friends at this point in time.
When he was six years old, the family moved from Wisconsin to Ohio. There, Joyce gave birth to Dahmer's younger brother. Dahmer was given the honor of naming his sibling, calling him David. In 1968, the family moved to their permanent residence in Bath Township, Ohio.
Bath Township, Summit County, Ohio
The home, which would later become the scene of Dahmer's first terrible crime, stood on one-and-a-half acres of woodland. Not far from the main house was a small hut that Dahmer used to collect deceased animals like insects and squirrels.
This is where he begins to show an interest in anatomy — and a near obsession with bones. He would explore the woods around their home to find remains of animals. Then, he would take them back to the hut and dissect them.
Informal Education
Reportedly, during a family dinner, Dahmer casually asked his father, the chemist, what would happen to chicken bones if they were soaked in bleach. Lionel was happy with the question, thinking that his son took an interest in science.
Dahmer, however, had more practical uses in mind for this knowledge. He later also asked his father how to best preserve animal bones. His father's answers became techniques that Dahmer would use on his human victims later in life.
Drinking Problems
Attending Revere High School, Dahmer was marked as an outcast. This was further exacerbated by his growing reliance on adult beverages to get through the day at just 14. He would even sneak drinks to school in his jacket.
Despite his alienation from his peers, his teachers described him as polite and highly intelligent. His grades, however, were fairly average. He later became known in school as the class clown, playing pranks that were then dubbed "Doing a Dahmer."
Difficulties in Adolescence
As Jeffrey Dahmer grew into a teenager, he realized that he was gay. He was even in a short relationship with a boy his age. This is also when he began to have certain fantasies that he would, years later, try to recreate with his victims.
As his grades declined further, his parents got him tutors, but that didn't help. The tense atmosphere at home made him drink more and do less for school. Finally, in 1977, his parents decided to divorce.
Breaking Up the Family
The divorce came after Lionel found out that Joyce had had a brief affair. Lionel left the house and temporarily moved into a motel in 1978. That same year, the divorce was finalized.
Joyce got custody of David, alongside alimony, and the two moved out to live with relatives in Wisconsin. Since Dahmer was 18 by then, he remained alone in the family home. This proved to be fatal to his victims.
Steven Hicks
Three weeks after graduating high school, Jeffrey Dahmer ran across 18-year-old Steven Hicks hitchhiking on his way to a rock concert in Chippewa Lake Park. Dahmer lured him to the family home with the promise of drinks, where he took Steven's life.
Steven was last seen on June 18th, 1978. His remains were only found on the Dahmer property in 1991 after a confession was made by Dahmer. Robert Hicks, Steven's dad, described him as a sweet and "deeply caring person."
Shortly after, Dahmer's father, alongside his new fiancée, returned to the house and found Jeffrey. He then enrolled at Ohio State University, with a plan to major in business. Despite his father pre-paying for two semesters, Dahmer dropped out after one.
Due to his drinking problem, Dahmer ended up failing the majority of his classes. His only successful course was riflery, in which he received a B-. His GPA actually ended up being 0.45/4.0.
Army Service
In early 1979, Lionel managed to convince his son to enlist with the US army. After basic training, Dahmer was trained as a medical specialist in Texas. That summer, he was deployed to West Germany. There, he served in the 2nd Battalion, 68th Armored Regiment, 8th Infantry Division.
His drinking continued to be an issue, and he was described as an average soldier. Finally, in 1981, his drinking became so bad that he was regarded as unsuitable for service, and he received an honorable discharge.
Moving Around
Back in the US, Dahmer had difficulty adjusting. After attempting several jobs in Florida and being evicted from a motel due to excessive drinking, he returned to live with his father and stepmom. However, a short while later, he was arrested for disorderly conduct.
Finally, Lionel sent Dahmer to live with his grandmother in Wisconsin, who he had been close to — in the hopes that it would help him leave drinking behind. At first, it worked and he found a job, but soon he deteriorated again.
West Allis, Wisconsin
In 1985, certain urges began to build up in Dahmer. He, therefore, began to familiarize himself with the local gay scene in Milwaukee, where he worked at the time. He frequented gay bars, bathhouses, and bookstores in the area.
There, he began picking up men and bringing them over to his grandmother's house for a hook-up. However, after several men reported that he had sedated them during their private time together, his membership in the bathhouse where he met them was revoked.
Steven Tuomi
A Michigan native, Steven Tuomi was in Milwaukee working as a short-order cook in a restaurant in the city. On September 15th, 1987, Jeffrey Dahmer met Steven Tuomi at a bar and convinced him to join him in a room at the Ambassador Hotel.
Steven didn't make it out of that hotel room alive. His classmates describe him as being quiet and artistically gifted. One of his classmates later shared that she could still remember an art class project of his — "it was just beautiful. I remember he could do just about anything artistic."
After Steven
Claiming to have woken up next to the body of Steven Tuomi with no memory of his crime, Dahmer cleaned the hotel room and expertly took the body with him using a large suitcase. He later disposed of the remains at his grandmother's house.
Although Steven's death was an unplanned crime, according to Dahmer, it still awakened something dark within him. He no longer wished to control his urges, and he began to actively hunt his next victims.
James Doxtator
On January 16th, 1988, Dahmer lured 14-year-old Jamie Doxtator to his residence, offering to pay for intimate photos. Jamie was working the streets at the time that Jeff found him. After incapacitating the boy, Dahmer killed him.
Jamie was Native American (half Stockbridge, part Oneida) and was nearly six feet tall at just 14. His mother shared that he was the oldest of four children. He liked playing pool and riding his bike.
Richard Guerrero
Dahmer met Richard Guerrero outside a gay bar called The Phoenix on March 24th, 1988. Once again, he got Richard to Dahmer's grandmother's house with an incentive of money in exchange for company throughout the night. Once he was subdued, Dahmer took his life.
Richard Guerrero was a 25-year-old bi man. Janie Hagen, his sister, knew something was wrong right away and was enraged by the lack of effort put in by the police. He was close to his family, often turning to them when he needed help.
Ronald Flowers Jr. Gets Lucky
On April 23rd, Dahmer met Ronald Flowers Jr. and intended to do the same thing to him as he had done to his previous victims. He already had Ronald in his house and nearly unconscious from the spiked coffee he had given his guest.
Luckily for Ronald, at that point, Dahmer's grandmother returned home and asked Dahmer if he was there alone. Dahmer decided not to harm the man and quickly took Ronald to the County General Hospital.
After the incident with Flowers, Dahmer was asked to move out by his grandmother. Just two days after he moved to his new apartment, he was arrested for luring a 13-year-old boy to his house and assaulting him while the boy was unconscious.
His father hired a defense attorney who got Dahmer several psychological evaluations. Those evaluations found Dahmer to be suffering from a schizoid personality disorder, alongside having deep feelings of alienation. He pled guilty to the charge and moved back in with his grandmother.
Anthony Sears
Two months before his sentencing for the assault, on March 25th, 1989, Dahmer took his next victim. According to Dahmer, he didn't intend to harm anyone that night, but after the two got to talking at a bar, he decided to take Anthony Sears' life.
Anthony Sears, 24 at the time, was a manager of Baker's Square in Milwaukee. The young man was an aspiring model hoping to save enough money to pursue his dream. According to his mother, he planned on proposing to his girlfriend.
Moving Again
In May 1989, Dahmer received his sentence — five years of probation and one year in the House of Correction, with a work release so he wouldn't lose his job. He then returned to live with his grandmother temporarily.
In May of 1990, he moved to his infamous address — 924 North 25th Street, Apartment 213, Oxford Apartments. With him, he took "souvenirs" he had collected from his previous victims. The apartment was cheap and close to his workplace, which was ideal.
Ricky Beeks
Just a week after moving into his own apartment, Dahmer took the life of his next victim. Ricky Beeks, 33, worked the streets under the alias Raymond Smith. Before all this, Ricky Beeks was living with his half-sister. He also had a 10-year-old daughter.
Luring him to the apartment with the agreement of payment for company for the night, Dahmer killed him. The next day, Dahmer bought a polaroid camera and took compromising photos of his victim. This would become a recurring thing with the rest of his victims.
Edward Smith
In June 1990, Dahmer found his next target in 27-year-old Edward Smith. Edward Smith — known to his friends as Eddie or "the Sheikh" — was an aspiring professional model, who happened to be an acquaintance of Dahmer.
He was reported missing that month. Carolyn, Eddie's sister, had no idea what had happened. Reportedly, however, she received a call nearly a year later in March of 1991, informing her that her brother was dead. It's believed that Dahmer made that call.
Ernest Miller
On September 2nd, 1990, Dahmer met Ernest Miller by change outside of a bookstore. Dahmer brutality killed Ernest later that night in his apartment. 22-year-old Ernest was just about to start studying at a Chicago arts college.
According to his family, he was an extremely talented dancer and was planning to go professional. He was in Milwaukee to visit relatives. Vivian Miller, Ernest's aunt shared that "he was singing and performing when he was younger and used to sing at church."
David Thomas
On September 24th that same year, Dahmer met 22-year-old David Thomas at the Grand Avenue Mall and offered him drinks back at his apartment. He was never seen again. Thomas was a father to a two-year-old girl.
At the trial against Dahmer, Thomas' mother, Inez, shared that his little girl "sits at the window asking, 'Where is Dada? When is Dada coming?' and I think that is a sad thing for a child … to go through all of her life not to know her father."
Curtis Straughter
On February 18th, 1991, Jeffrey Dahmer encountered 18-year-old Curtis Straughter at a bus stop close to Marquette University. Dahmer offered the young man payment to take his photos. Curtis was killed that night.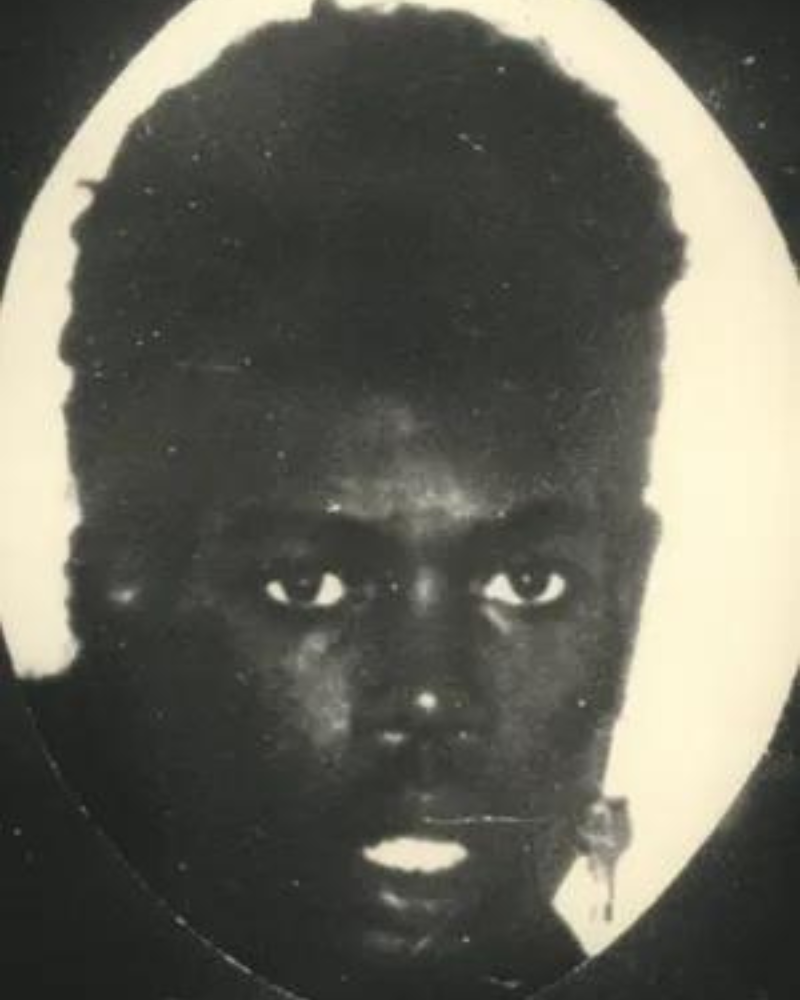 Curtis dropped out of high school and worked as a nursing assistant until shortly before his demise. According to his grandmother and mother, he had plans to get his high school equivalency certificate and start modeling school.
Errol Lindsey
On April 7th that year, Dahmer ran into 19-year-old Errol Lindsey as the young man was out running an errand. As always, Dahmer lured the man to his apartment and killed him. Sadly, Errol wasn't as oblivious to his demise as the other victims, as he regained consciousness due to a miscalculation Dahmer made.
Errol Lindsey was the youngest in his family, with five loving older siblings. He was artistic and had a job creating plaster figures. Errol's sister, Rita Isbell, became known thanks to her impassioned speech at Dahmer's trial (which was eerily captured by the Netflix show).
Anthony Hughes
On the night of May 24th, Dahmer met aspiring model Anthony "Tony" Hughes in a club. Dahmer used his ruse of offering to take photos to get Tony to his apartment, where he subdued him and took his life.
Tony was 31 years old. He was also deaf after a bout of pneumonia when he was a baby. He communicated through sign language and notes he would write. He could also read lips. His mom, Shirley, became a prominent voice for the families of the victims during the trial.
Konerak Sinthasomphone
Konerak's death at the hands of Jeffrey Dahmer became infamous when the details of the encounter were revealed at the trial. Konerak was a young Lao teenager (just 14 years old) who liked playing soccer at Mitchell Park.
In a horrifying twist of fate, he was also the younger brother of the boy Dahmer had assaulted in 1988. On May 26th, Dahmer met the boy on the street and lured him to his apartment using his usual method. To add extra horror, Tony's remains were still in the apartment at the time.
For the purpose of experimentation, Dahmer left the boy unconscious in his apartment and went out to get a drink. In the early hours of the next day, as he was returning to the apartment, Dahmer found Konerak sitting nude in the street with three concerned women near him.
Dahmer tried to convince the women that Konerak was his 19-year-old boyfriend. However, they had already called 9-1-1. When the two officers, John Balcerzak and Joesph Gabrish arrived, they were taken by Dahmer's lies and charm.
Inattention
Despite the women letting the officers know that Konerak was hurt and bleeding, the officers dismissed them completely. Those officers even went so far as to escort Dahmer and his victim back to the apartment and look around.
If they had been more vigilant, they would have noticed the strange smells in the apartment and the body in the bedroom. After they left, Dahmer killed Konerak. Though the officers wrote down Dahmer's information, they did nothing with it, filling the incident away as a domestic dispute.
Matt Turner
On June 30th, Dahmer picked up 20-year-old Matt Turner from a bus stop in Chicago after the Gay Pride parade. As Matt was an aspiring model, Dahmer brought him to his apartment in Milwaukee under the guise of a professional photoshoot.
Matt, who also went by the name Donald Montrell, had run away from home in Michigan just a year before and was staying at a halfway house in Chicago. The director of the Teen Living Program he was a part of described him as a bright, good kid.
Jeremiah Weinberger
On July 5th, Dahmer lured another victim. Jeremiah Weinberger, originally from Puerto Rico, was only 23 years old. He was also picked up by Dahmer in Chicago after the two took the bus together to Milwaukee.
His roommate shared that Jeremiah "loved art and was very meticulous. His desk was always straight, and he knew where everything was. He always dressed nice and always worried about what he wore and how he looked."
Oliver Lacy
Dahmer met 23-year-old Oliver Lacy on the street on July 15th. He was also lured to Dahmer's apartment under the photography ruse. Oliver was the younger of three brothers. He was engaged and had a two-year-old kid.
He was originally from Illinois but moved to Milwaukee after his father had passed. His mom described him as an outspoken and active person, as he had run track for his high school. He was also the first victim whose remains were found and identified.
Joseph Bradehoft
Due to Dahmer taking so much time away from work to indulge in his murderous activities, he was let go several days after he had taken Oliver's life. Having gotten that news, Dahmer went out and lured Joesph Bradenhoft to his apartment.
Joseph, just 25, was married and had three children between the ages of two and five with his wife, who lived in Minnesota. He was on his way to a job interview when he disappeared. He loved sports and fishing.
Tracy Edwards
On July 22nd, Dahmer managed to entice 32-year-old Tracy Edwards back to his apartment with the offer of payment for nude photos. But, once they entered the apartment, Tracy realized that something was wrong right away. It got worse when Dahmer put handcuffs on him.
Keeping his wits, he played along with Dahmer's requests, trying to convince Dahmer that they were friends and that he wouldn't run away. As soon as he saw an opportunity that Dahmer wasn't keeping as close an eye on him, Tracy punched him and ran out the door.
Piles of Evidence
Tracy quickly found a few police officers and asked for their help to get himself out of the handcuffs. Noting that their keys didn't fit the lock, they asked Tracy to accompany them to Dahmer's apartment to get them unlocked.
There, the officers insisted on doing a thorough search of the apartment. Not only did they find a large weapon that Dahmer had used to intimidate Tracy, but they also found all of Dahmer's disturbing polaroid photos.
With all this damning evidence, the officers placed Dahmer immediately under arrest. At first, he attempted to resist the arrest, but the two quickly overpowered him, cuffed him, and called for backup.
After a more in-depth search, police found the remains of his victims that he had kept. Some were fresh, while others were remains that he had attempted to preserve through different experimentations that his father had taught him as a child.
Confession
Once caught, Jeffrey Dahmer seems to have lost any will to get out — in a series of interviews over the course of the next two weeks after his arrest, police interrogators conducted many interviews with him (totaling over 60 hours!).
He readily confessed to all his crimes, going into detail on the whole process. When asked about the escalation in victims in 1991, he explained, "It was an incessant and never-ending desire to be with someone at whatever cost. Someone good-looking, really nice-looking. It just filled my thoughts all day long."
Indictment
By July 25th, Jeffrey Dahmer was charged with four counts of first-degree murder. By September, 11 more counts had been added for his many crimes in Wisconsin and another in Ohio for his first victim.
There were no charges filed about the attempt on Tracy Edwards' life. He also wasn't charged with the murder of Steven Tuomi because he didn't recall exactly what happened, and no remains were found. On January 13th, 1992, he pleaded guilty but insane to 15 counts.
The Trial Begins
Dahmer's famous trial began on January 30th, 1992, with Judge Laurence Gram presiding. Since he had already pled guilty to the majority of his crimes, the point of his trial wasn't to establish guilt.
Rather, it was up to the lawyers to argue whether or not he was suffering from a mental illness or disorder, and if that condition affected his ability to understand right from wrong when he was committing his horrible crimes.
The Trial Continues
Both the prosecution and defense brought in several psychiatrists and psychologists to speak of their assessment of Dahmer's mindset. One of the experts for the defense diagnosed Dahmer with borderline personality disorder, schizotypal personality disorder, drink dependence, and a psychotic disorder.
The prosecution, however, had another expert testify that Dahmer wasn't suffering from anything at the time of his crimes. He explained that "Dahmer went to great lengths to be alone with his victim and to have no witnesses," showcasing his calculative and manipulative personality.
Conviction
After all the testimonies, including impassioned words from some of the victims' family members, Dahmer was found to be sane. When the formal sentencing began, Dahmer requested to address the court. In his statement, he explained that he understood the full weight of his crimes and that knowing his doctors found him to be suffering from a mental illness had given him some peace.
He finished by saying — "I know my time in prison will be terrible, but I deserve whatever I get because of what I have done. Thank you, your honor, and I am prepared for your sentence, which I know will be the maximum. I ask for no consideration."
Sentencing
Dahmer was sentenced to life imprisonment plus 10 years on the first two counts, while the other 13 counts held a mandatory sentence of life imprisonment plus 70 years. He got a 16th life sentence when he was extradited to Ohio.
His father and stepmother stood by him and even requested a few minutes to say goodbye to him before he was transferred to begin his sentence. Dahmer then spent his first year in solitary confinement for fear that the other inmates would harm him.
Less than two years into his sentence, on November 28th, 1994, Dahmer was attacked in jail by another inmate. Dahmer was working on a cleaning detail alongside two inmates, Jesse Anderson and Christopher Scarver. Once unsupervised, Scarver attacked both his fellow inmates.
Dahmer was found with a head wound and was rushed to a hospital, where he died from his injuries. The reactions from his victims' families were mixed, with some glad that he was gone, while others felt lost. Oliver Lacy's mother said, "The hurt is worse now, because he's not suffering like we are."
Dahmer was cremated, and his ashes were divided between his parents. His estate was given to the families of the victims who sued Dahmer for damages. As for his belongings, civic group Milwaukee Civic Pride, quickly worked to raise funds to buy them all, and once they did, they destroyed everything.
His infamous apartment at 924 North 25th Street was demolished even before his death, at the end of 1992. Despite efforts to convert it into different things over the years, the site still remains a vacant lot.
Pop Culture
Jeffrey Dahmer's terrible crimes have fascinated and horrified the world ever since they came to light in 1992. He has since been the subject of countless academic studies, movies, books, shows, and even a couple of theater productions.
The two projects of Netflix centering on his story have recently made headlines, as Dahmer — Monster: The Jeffrey Dahmer Story became one of the most-watched shows in the platform's history.
Lionel Dahmer
Shortly after the Netflix show became so popular, the killer's father, Lionel Dahmer, began speaking out about the signs and "red flags" from Dahmer's childhood that should have indicated that something was wrong.
He spoke of Dhamer's fascination with deceased animals and their remains as a child. At the end of his interview with Dr. Phil, Lionel apologized for his son's many crimes. He also said that "if I could have done anything to prevent it, I would have."