Real name
Farrokh Bulsara was the real name of Freddie Mercury. Bomi and Jer Bulsara, his parents, were Parsis from India. The couple relocated to the island of Zanzibar on the orders of the British Colonial Office, where the artist was born on September 5, 1946.
Mercury has reportedly never liked his name. His students at the boarding school in Panchgani started nicknamed him "Freddie" since they were having trouble pronouncing him correctly. His song "My Fairy King" contains a verse with the word "Mercury" in it.
An ancient religion
The entire Bulsara family, including Freddie, were Zoroastrian believers because they were of Parsi descent. Zoroaster, the religion's founder, is regarded as the first and greatest prophet in history. It is a religion that had its beginnings in ancient Persia (modern-day Iran), and it was also quite popular in India.
One of the earliest monotheistic religions in existence, Zoroastrianism had a significant impact on other religions like Islam, Christianity, and Judaism during its time.
prosperous childhood
Bomi Bulsara, Freddie's father, was a clerk for the British High Court and frequently traveled between Zanzibar and India. However, this work gave them the opportunity to become British citizens and get the associated rights.
The father made a nice living, so Freddie had a comfortable upbringing. They resided in a stunning apartment in Zanzibar's old town's Stone Town neighborhood, which is home to numerous stores and bazaars and offers views of the Indian Ocean.
The nanny
Another privilege of the Bulsara family was the ability to have a large number of domestic servants. The child Freddie was in the care of Sabine, a nanny whose face is able to convey all the rigors of the profession.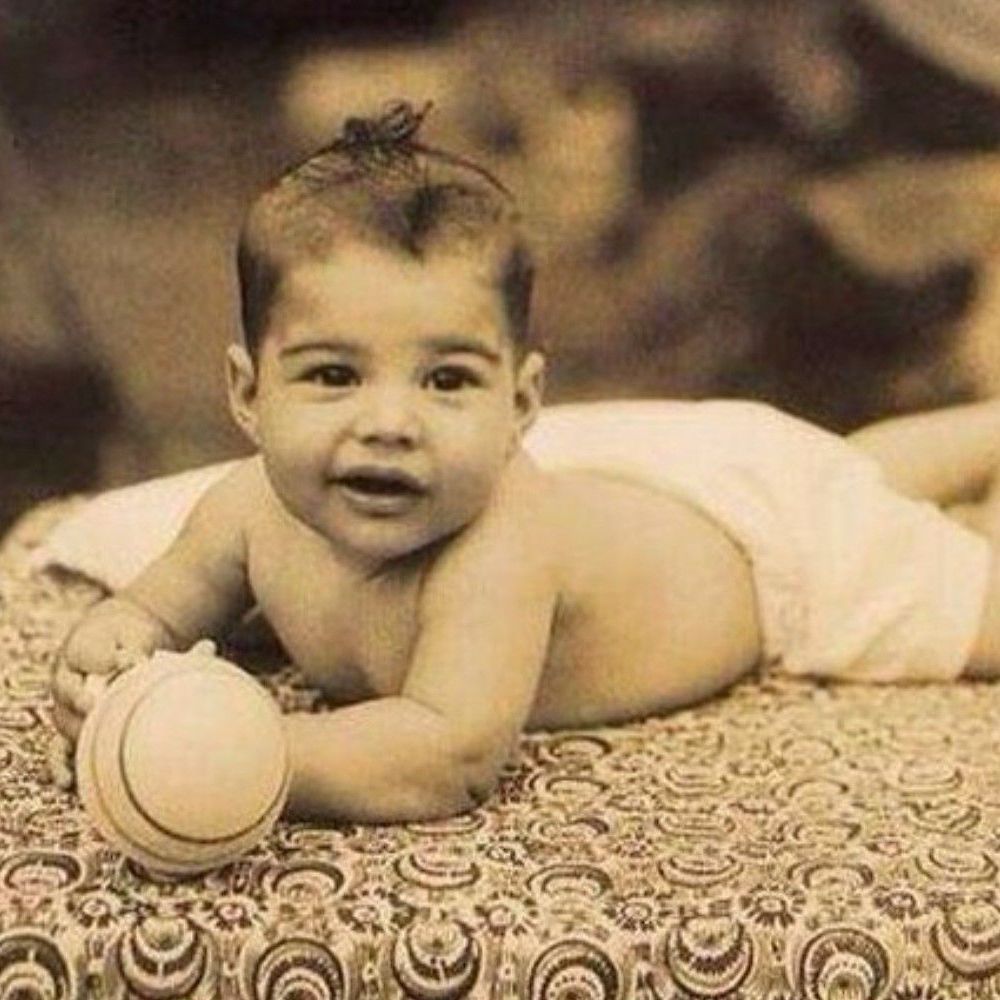 But apart from the surviving photos, very little is known about Sabine. For comfort, we can imagine that it was she who first heard the babble of one of rock's greatest voices.
From Zanzibar to India
Freddie started attending the Anglican nun-run St. Joseph's Convent Missionary School when he was five years old. He was there for about three years as a result of his family sending him to school in India when he turned eight.
In Panchgani, a region renowned for the caliber of its educational institutions, he attended St. Peters College. Young Freddie overcame his timidity at this point and started to exhibit his distinctively outgoing attitude.
Philatelic passion
One of young Freddie Mercury's initial interests, even before music, was collecting postage stamps from Zanzibar, the UK, and even foreign British territories. Approximately three years, from the ages of nine to twelve, were devoted to the philatelic hobby.
The Postal Museum in London purchased the Freddie Mercury stamp collection in 1993. It has been on display since 2016 next to John Lennon's collection, another legendary member of the British rock scene.
The Hectics
At St. Peters College, Freddie Mercury made his first musical acquaintance. He started singing, writing songs, and learning how to play the piano. In reality, he founded his first band, The Hectics, in 1958, and they played at the venue for private events.
Farang Irani, Victory Rana, Derrick Branche, and Bruce Murray made up the rest of The Hectics. Other than Freddie, only the latter pursued a musical career. In 1962, the year Freddie went back to Zanzibar, the band disbanded.
Escape to England
The 'Zanzibar Revolution' was a series of social and political struggles that started in Zanzibar in 1963. Attempts were made by African revolutionaries to depose Sultan Jamshid bin Abdullah and establish a separate government.
When Freddie was 17, his family decided to move to England because of how dangerous things were. They settled in a small house in the county of Middlesex. The parents had a hard time adjusting to their new life, but Freddie had arrived in the land where he was destined to make history.
bitter past
In the few interviews he gave, Freddie Mercury was reluctant to talk about his childhood and youth in Zanzibar. His answers on this subject were vague and betrayed the little affection he felt for his birthplace.
It's clear that Freddie knew how important it was to keep his personal life separate from his work as an artist. On the other hand, many people think that he felt alone because the social and religious rules of Zanzibar made it hard for him to show his true self.
A museum
Despite this, Freddie Mercury has become a popular figure in his native country. In fact, the world's first museum dedicated to the life of one of rock's biggest stars just opened in Zanzibar in November 2019.
Located in Stone Town, the Freddie Mercury Museum focuses on the singer's early years. Due to the coronavirus pandemic, the museum has temporarily closed its doors, but hopes to be able to offer guided tours again soon.
parallel athlete
Freddie shared how he enjoyed playing certain sports as a young student. And that he also had great skills for it. For example table tennis, field hockey and boxing. He commented that he was brilliant in the ring.
On the other hand, he disliked some traditional English sports such as football and cricket. If Mercury's music career hadn't taken off, there might have been a historic boxer with a privileged throat.
The origin of Queen
Arriving in England, Freddie Mercury began studying graphic design at Ealing College of Arts. It was around this time that he joined a band specializing in blues called Wreckage , which he played with in his spare time.
A short time later he met Roger Taylor and Brian May, who in turn had a band called Smile . Mercury decided to join them as a singer and it wasn't long before Smile changed his name to Queen .
Risen from the ashes
It is known that Freddie Mercury designed the logo of the legendary band. He was inspired by the idea of ​​combining the zodiac signs of the individual band members in a single image.
However, there is one character that does not belong to any of the signs of the zodiac: the phoenix. This mythological animal has multiple meanings. The most famous of them is that the phoenix can be reborn from its ashes, thus representing the spirit of the band.
A happy incident
One of the most curious features of Queen 's performances was seeing Freddie Mercury walking around the stage with a stand microphone with the base removed. This way he could move and gesture more easily.
The colorful look of the microphone is said to come from a story about how it got that way. It is said that Mercury struggled with a stand microphone during a college dance and the base broke. From then on he preferred to use it in this way and made it his trademark.
Pianist of atypical places
Even musical geniuses can doubt their talent if they're not confident enough. That's what happened to Freddie Mercury when he had a piano in front of him. He never really thought of himself as a virtuoso pianist.
Nevertheless, he used this instrument to write his songs. He kept a piano close to his bed so he could write the tunes that would come to him in his dreams. According to rumor, he wrote "Crazy Little Thing Called Love" in the restroom while a piano was propped up over the bathtub.
Mercury vs. Bowie
Freddie Mercury once helped David Bowie when he wanted to play at the university but didn't have the right instruments. Mercury and Bowie later worked together on the tune "Under Pressure."
But, as might be expected, all was not rosy. Due to the strong personalities of the two artists, there were repeated arguments between them during the recording. Thankfully, Bowie always expressed a deep admiration for Freddie Mercury later on.
Always inspired
Freddie's talent wasn't just in his voice. He was the main composer of the Queen songs, along with Brian May. In any case, he was open to recommendations and ideas from the other members of the band.
Mercury could be inspired at any moment, and he didn't plan on wasting any of those moments, which is why his assistants always carried pens and notebooks with them. For example, the song "Life Is Real," dedicated to John Lennon, was written during a flight.
tooth defect
Freddie Mercury was also known for his huge, protruding teeth, which were caused by four extra teeth that stood out above the others. Mercury had a hard time getting over his complexes about his weird teeth; in fact, he was often seen with his hand over his mouth to hide this dental defect.
His fear of going to the dentist is also famous. She didn't want to straighten her teeth because she was afraid it would ruin her beautiful voice or make her lose her vocal range.
Mercury vs Vicious
One of rock's fiercest rivalries began in a recording studio between Freddie Mercury and Sex Pistols bassist Sid Vicious. The fight between the two started with a sneaky comment from Vicious: "Have you brought ballet to the masses yet?"
The remark referred to the ballet slippers that Mercury used to wear. In a way, it was also a mockery of his effeminate demeanor. Extremely upset, Mercury grabbed his shoulders and dragged him out of the studio.
The Infiltrator
This anecdote is told by actress Cleo Rocos. According to her own words, in 1988 she managed to sneak Princess Diana into the Royal Vauxhall Tavern gay bar, where the two were watching the famous series The Golden Girls along with Freddie Mercury and comedian Kenny Everett .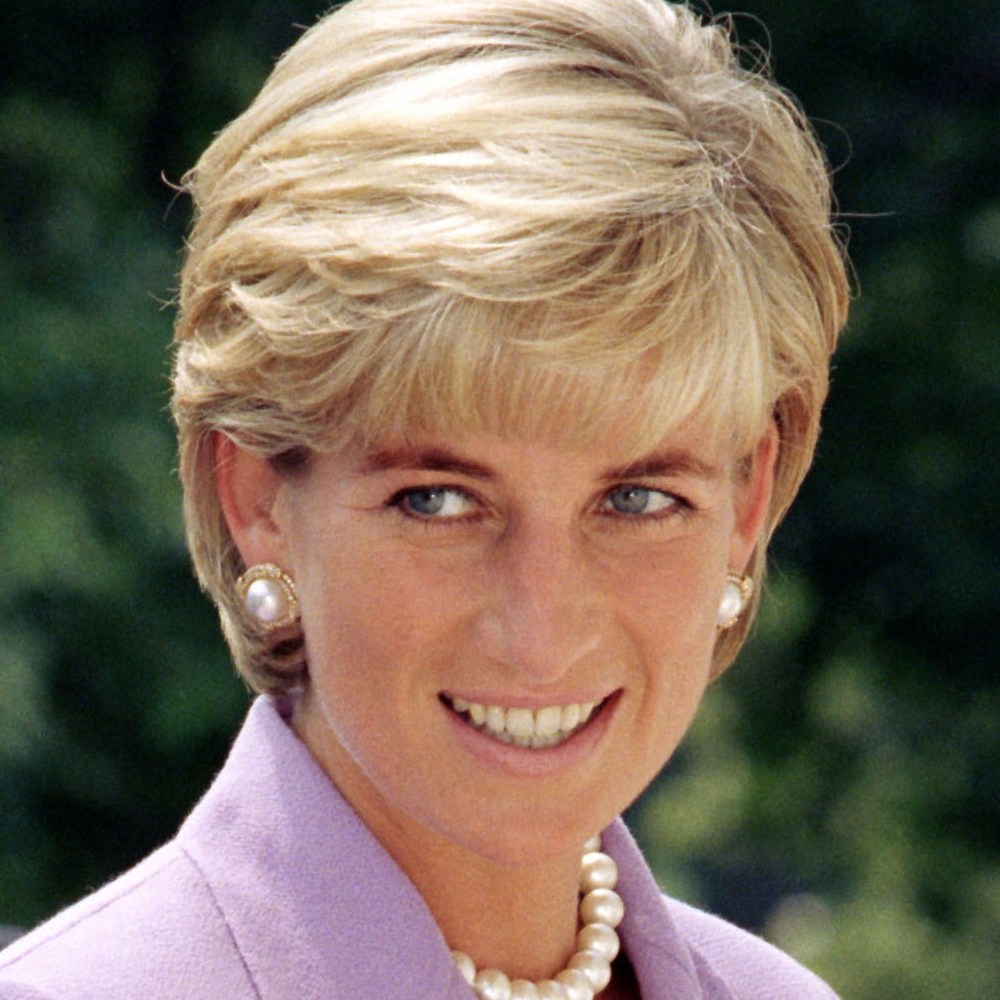 A leather jacket and hat were enough for Lady Di to enter the venue unnoticed. Given Princess Diana's personality, this story isn't all that far-fetched and, in a way, it's quite believable.
A riddle for science
After Freddie Mercury's death, many scholars became interested in studying his glorious voice. It is often said that Mercury had a vocal range of four octaves, in addition to having a very distinctive intonation.
Recent studies have not been able to prove that the rock star actually had such a large vocal range, but that he was a baritone with tenor-like ability and a stronger vibrato than many opera singers.
A multitude of women
Freddie Mercury's sexual orientation has always been a topic of controversy. Although he is perceived as a gay icon, it is possible that he was more bisexually oriented. In fact, it is known that he had many wives in his private life.
During his stay in Munich he lived with the porn actress Barbara Valentin. On the other hand, in 1969 he was about to marry Mary Austin, perhaps the most visible woman in his life. The marriage did not materialize, but they were close friends to the end.
A constant performer
In addition to music and dancing, Freddie also had other artistic interests, such as painting. His house was full of art, he even had a Picasso painting in the bathroom. He frequently attended auctions, where he acquired and collected various works. He had a special fondness for Japanese antiques.
All these artistic influences were inspirational for his music. For example, the song "The Fairy Feller's Master-Stroke" from the Queen II album was written after he saw a painting at the Tate Gallery in London.
Posthumous gift
A habit of Freddie Mercury and his close friends was to call each other female nicknames worthy of a drag queen. Elton John, for example, who was a close friend of Mercury, was called "Shanon" by him.
Elton John received a present for Christmas the year after Mercury passed away. A cushion that had belonged to Freddie was included in the parcel, along with the following dedication: "I figured you'd appreciate it, Sharon. sincerely, Melina Happy Holidays."
Unpleasant pets
Among the many collaborations Freddie Mercury has embarked upon throughout his career, his songs stand out with none other than Michael Jackson, the undisputed King of Pop. Those two songs are "There Must Be More To Life Than This" and "State Of Shock".
There was very good harmony between the two and it is surprising that more collaborations did not occur. Some versions point to a disagreement brought on by Freddie's addictions, others blame it on Michael's awkward pets, whose presence on set irritated Mercury.
nose, teeth and hair
It seems incredible just thinking about it, but for one night in the 1980s, a rock band consisting of Rod Stewart, Elton John and Freddie Mercury almost existed. A name was even chosen for them: Nose, Teeth & Hair , in reference to each musician's distinctive traits.
But at dawn, when the euphoria of the night had evaporated, it was all over. The musicians thought better of it and believed they could no longer sing together.
Eternal love
Freddie Mercury's last partner was stylist Jim Hutton. They loved each other so intensely that they even wore wedding rings, at a time when equal marriage still seemed a distant utopia.
When Mercury Hutton admitted he was HIV-positive, he told Hutton he understood if he'd rather quit. Hutton's words were truly poignant: "I love you Freddie, I'm not going anywhere." Hutton also contracted HIV and eventually died of lung cancer in 2010. The relationship between the two is discussed in the memoir "Mercury and Me".
It is well known that Freddie Mercury was one of those people who didn't want to be run over by anyone, either morally or physically. Someone who knew this very well was the leader of the band Status Quo , Francis Rossi, with whom Mercury had a disagreement during the 1985 Live Aid concert.
Rossi apparently made some jokes about Mercury's sexual orientation. Mercury jumped at him and put a headlock on him. But everything indicates that no dispute arose between the two, as the two bands played together a few years later.
love for cats
If it was first stamp collecting and then a love of music, there was a third passion that Freddie Mercury nurtured throughout his life: cats. During his prolific artistic career he had many cats in his care.
A sign of this cat passion is the dedication of the solo album Mr. Bad Guy: "This album is dedicated to my cat, Jerry. Also Tom, Oscar and Tiffany, and all the cat lovers in the universe. For everyone else, fuck 'em."
The life of the party
Freddie Mercury's eccentricities could sometimes lead to unexpected extremes. This is evident in the way he organized his parties and celebrations. For example, on his 39th birthday, he forced everyone present to wear black and white and was the only one to wear bright colors.
Another example is the incredible soiree he organized to celebrate the release of the band's fourth album: Jazz. It is said that the waiters walked around completely naked and distributed illegal substances to the guests.
deep sleep
It's clear that Freddie has lived his life between excess and frenetic moments. Touring, touring and partying can exhaust anyone. But the singer insisted that a few hours of sleep was enough for him.
When he did that, he felt much more at ease, and he slept for two to three hours at a time, waking up feeling rested. No matter how they may feel, getting so little sleep is unhealthy for everyone. Nevertheless, successful musicians' lives can sometimes have unique traits.
Like many great artists, Freddie Mercury was a man who made the most of his time and did a superb job of assimilating contemporary culture.
The concert where Mercury entered the stage while being carried by a man costumed as Darth Vader will never be forgotten.
The colorful crossover was based on a snippet of the song "Bicycle Race," which reads, "I don't like Star Wars." But after Star Wars , references to other American culture references such as Superman or Santa Claus continued in their presentations.
A day to celebrate
Every year on September 5th, Freddie Mercury Day is celebrated in the city of Montreux, Switzerland. The Mercury statue there is considered a place of worship and a place of pilgrimage for all lovers of the Queen and her music.
Why this city? Mainly because Mercury lived there for a while until shortly before his death and because Queen 's original studio was located there. Several of the band's most iconic albums were recorded in Montreux.
Desire for ballet
We've already pointed out that Freddie Mercury wore ballet shoes, but the truth is that he was also a lover of this particular style of dance. In fact, he came to perform to the public on an occasion that remained for history.
It happened in 1977 when Wayne Eagling, a principal dancer with the Royal Ballet, organized a ball to raise money for charity. Mercury appeared on stage and danced a spectacular number. The choreography he performed was planned exclusively for him by Eagling.
Olympic Mercury
One of Freddie Mercury's most admired artists was the Catalan soprano Monserrat Caballé. He himself admitted this in an interview he gave for Spanish television in the 1980s.
Luckily for fans of good music, Mercury and Caballé eventually met and had a legendary collaboration. It was the song "Barcelona", an anthem of its time, which would later, in 1992, become the official theme song of the Olympic Games.
The circuit does not include Broadway
Thanks to his majestic voice, Freddie's career could have spanned hundreds of different nuances and collaborations. He even came close to playing the lead role in La Bohème , a Broadway musical, opposite popular singer Linda Rondstand.
But Mercury rejected the proposal. He clarified that while he enjoys going to the theatre, ballet and opera, an entire season would bore him. He also said that he was running out of energy. It seems the rock 'n' roll life suited him better.
Mercury and Maradona
In 1981, Queen began a tour of Latin America, an area not a frequent destination for European rock bands. Freddie Mercury and his bandmates were eager to take their music to new places where they didn't know how it would be received.
The tour was a resounding success. Diego Armando Maradona, a famous soccer player in Argentina, went to the show and thanked Mercury in person for his music. Maradona and Mercury swapped jerseys and spent some time laughing.
Leave everything on stage
Freddie's eccentric personality, which made him one of the most admired artists in history, always put him in extreme situations. The singer tried to channel emotional conflicts through higher adrenaline levels in his shows.
In 1982, before a performance in London, there was a fight with his partner at the time, Bill Reid, and he bit his hand until it bled. It is said to have been one of the best concerts in Queen 's life.
The last single
Aptly named "The Show Must Go On," Queen 's final single saw the light of day just weeks before Freddie Mercury's death in late 1991. At the time of recording, Mercury was already seriously ill and it was uncertain if he could sing at all.
To give himself the strength he needed, Mercury drank a mix of vodka and other alcoholic beverages and recorded the final version in one take. Snippets from old live video clips were used as background music.
permanent conflicts
Even after so many years together, there have always been fights and fights in Queen. To a certain extent, it's normal for artists of this caliber to have disagreements when it comes to agreeing on certain issues.
It is well known that Freddie Mercury had to keep Brian May and Roger Taylor from fighting in a certain situation. Mercury himself once said that this tense atmosphere was key to the band's success.
One addition that raised even more concerns about Queen 's future was Freddie Mercury's solo project. The singer spent two years in Munich to write his first solo album, which would be titled Mr. Bad Boy.
It was rumored that the new album would compete in sales with The Works, the album Queen was releasing around the same time. Of that solo experience, however, only "Living On My Own" is considered a hit.
Unique style
Freddie Mercury's style was transgressive and unique. He brought new life to the rock scene and gave it a theatrical edge that it didn't have before. On the other hand, his extravagance and irreverence earned him artistic immortality.
Mercury often wore costumes to concerts, but he also wore feathers, sequins, and low-cut T-shirts as part of his everyday style. An atypical outfit for a rock star, but one that helped him stand out and make his mark on music history.
success and censorship
Like many other transgressive artists, Freddie's work has been affected by censorship. As he became an icon in the gay community, which was then much more marginalized, authorities began to pay attention to his messages.
Among the details of his work that fell victim to censorship is the video for one of his most successful songs, "I Want to Break Free," which makes a parody of the British soap opera Coronation Street . In the United States, the video was first broadcast on MTV in 1991.
A historic concert
In 1985, two concerts, one in London and one in the United States, were held at the same time as part of the Live Aid event. The goal was to raise money to help fight famine in some African countries. Artists like U2 , Elton John and Led Zeppelin were there.
Still, the unanimous truth is that Queen claimed all the limelight. The performance by Freddie Mercury was so legendary and moving that it is now thought to be the best Queen performance ever.
Record number of viewers
Another historic concert took place in Rio de Janeiro, Brazil, that same year. The legendary Maracana Stadium, site of some of the most memorable sporting events in history, was the stage Queen chose to bring her music to the land of samba.
It is estimated that around 250,000 people attended the concert that day to experience Freddie Mercury's magic up close. The band always claimed that it was the first time in music history that a group had gathered such an audience.
The oldest fans
The band Queen has a special record that is even in the Guinness Book of Records . It is the longest running fan club in history. It was formed in the mid-1970s to provide and disseminate information about the band.
With more than 40 years of existence, it is still active today and its manager, Jacky Smith, is a reference for all Queen fans. But also for anyone planning to run a club in honor of their idols.
A group of records
The band led by Freddie is the protagonist of a cataract of music-historical records. Many of these are still hard to beat today. One of them has nothing to do with the number of people attending a show or the number of records sold, but with the composition.
Queen is the only rock band in which every member composed a chart-topping song.
The last concert
Queen ended the Magic Tour on August 9, 1986 with a concert at Knebworth Park. At that point nobody could have guessed that it would be the last time that the great rock star Freddie Mercury would sing in front of an audience.
A total of 125,000 people were privileged to experience Mercury's final live show. The image of the members of Queen helicoptering straight onto the stage to show the best of their repertoire is still fresh in our minds.
Some problems
As with many artists, one of the most controversial facets of Freddie Mercury was his addiction to alcohol, psychoactive substances and so on…. It was even common to see him drunk at his numerous parties.
Of course, drug use caused the singer to have more than one problem, such as breaking up with friends and loved ones. Mercury lived a free-spirited life, and he did things that were too much and hurt not only his personal life but also his health.
rumors about his health
The speculation about Freddie Mercury's health began in 1987, one year after his live show. Seine absence from the stage, as well as some comments from his friend Jim Hutton, suggest that the singer may be suffering from AIDS.
Because it was a disease that was rapidly spreading in those years and for which there were many preconceptions, Mercury suggested in an interview that he lit on her. But, in the end, he admitted that he was sick with AIDS the day before his death.
Musikalische Zuflucht
It's possible that Merkur could have done more to treat his illness. Naturally, knowledge about AIDS was limited at the time. During his collapse, he took only common pain relievers; other medications were denied to him.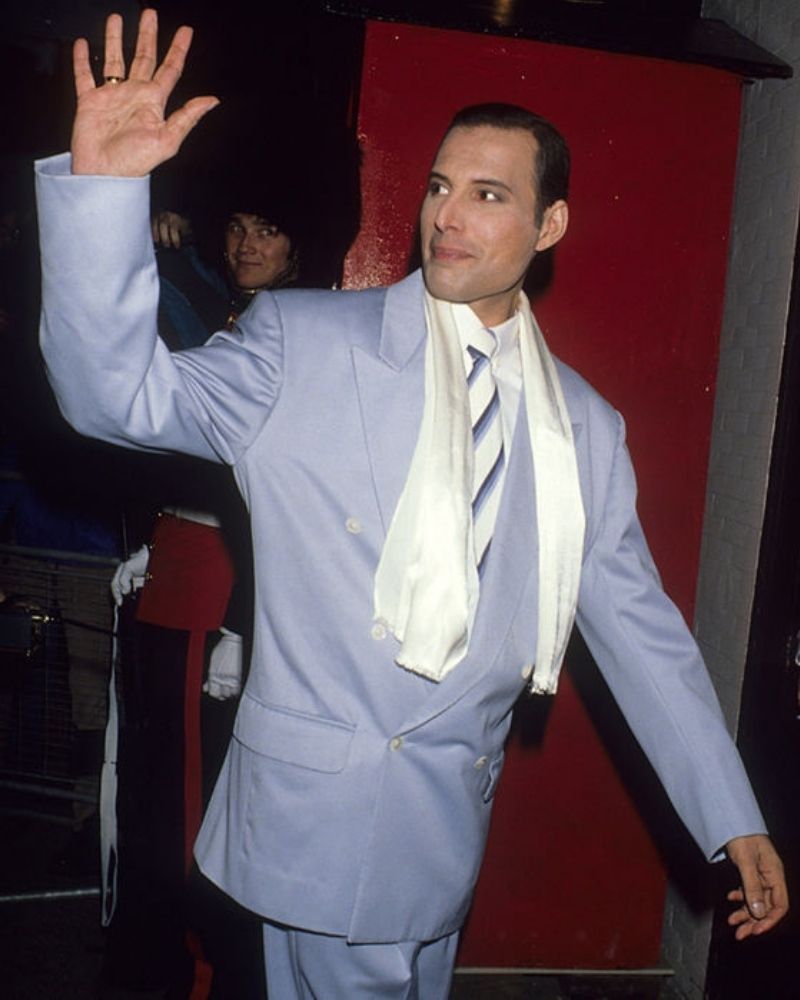 Music was Freddie's true therapy. Brian May, the guitarist, revealed that he was obsessed with songwriting. He had no fear of the disease, but he constantly pushed him to write songs so he could sing.
Ein trauriges Ende
Freddy Mercury died on November 24, 1991, at the age of 45, in his London home. The cause of death was bronchopneumonia caused by AIDS complications. Seine Familie, a few friends, and a few artists were present at the beerdigung.
One of the mysteries surrounding Merkur's death is the location where his ash roars. On the other hand, the substantial estate he had amassed during his lifetime was divided between his friend Mary Austin and his surviving relatives.
Die Show muss weitergehen
Freddie Mercury's last song was "The Show Must Go On," and the truth is, Queen continued without him. Made in Heaven, the band's fifteenth album, came out in 1995. It had songs Mercury had recorded in the last years of his life.
After Mercury's death and John Deacon's retirement in 1997, Roger Taylor and Brian May decided to continue working and keep the Queen name . They're still playing right now, but it's not the same without Mercury's magic.
Two Legacies
A star like Freddie Mercury left the world with two significant legacies. The first is undoubtedly his music, his uninhibited style and his wonderful voice. All of this served as an inspiration to millions of people around the world.
The second legacy has to do with helping people with AIDS. It may not be understandable today, but back then it was almost impossible for a celebrity to admit to having the condition. Mercury's confession served to highlight a problem that still exists.
Voices from the afterlife
In 2014, when more than 20 years had passed without Freddie, Brian May and Roger Taylor decided to release an unreleased song that featured his vocals. The track was unfinished, but included a vocal recording of the singer, which they wanted to share with the world as part of an AIDS awareness campaign.
So, "Let Me In Your Heart Again" was born. It's a new song by Freddie Mercury that came out after he died, but it brings his beautiful voice and fans' memories back together.
It went all the way to grunge
Mercury's voice and work have influenced so many musicians and artists that it's hard to keep track of them all. In the decades after his death, dozens of rock subgenres emerged. One of the most important is American grunge.
His best man, Kurt Cobain, revealed that he greatly admired Freddie. Mostly because of his ability to connect with the public and make them feel loved. Something he couldn't achieve, as he shared in his suicide note.
The show goes on
It's impossible to know how Freddie will relate to new technologies. Especially on social networks. But we do know that his music has adapted very well and has not lost its relevance. On the contrary: in 2019, the video for "Bohemian Rhapsody" became the first music hit before 1990 to reach one billion views on YouTube.
The song, which will soon be half a century old, continues to break records no matter what platform it's played on.
conquest of space
In 2016, the year the singer would have turned 70, he was given a very special and unique gift. An asteroid located in the belt between Mars and Jupiter has been christened "17473 Freddiemercury" in honor of the great impact its character had on the world.
This was announced by guitarist Brian May, who is also an astrophysicist, in a video. Another record for Freddie: the first artist to conquer space.
New tours
Since 2005, Taylor and May have embarked on several tours to revitalize the Queen name . To do this, they used Freddie Mercury's recorded voice. They have also collaborated with various singers such as Paul Rodgers and Adam Lambert.
They are currently on a tour called The Rhapsody Tour, which aims to capitalize on the success of the Bohemian Rhapsody biopic. The pandemic hit tour is set to end in 2022.
If there was something Freddie Mercury fans have been waiting for, it was a film that celebrates the life and work of the man considered by many to be the greatest singer of the 20th century. That dream came true in 2018 with the release of Bohemian Rhapsody .
The film received rave reviews and even won the prestigious Golden Globe for Best Motion Picture – Drama. Rami Malek, who played Mercury and won an Oscar for his great role, was especially praised for his performance.